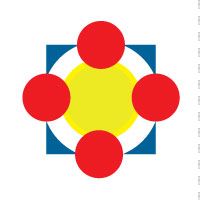 John Neretlis, Lab Director
As a life-long LEGO enthusiast, I have enjoyed the power of the brick for over 40 years. Its ability to spark ideas, develop creative models, build confidence, and of course, allow for unstructured, fun play, gives rise to its status as the most popular toy in the world. With passion, we decided to create a facility where brick lovers could gather and "discover their inner brickness". After more than a year in the works, Brick Labs Inc. is ready to welcome guests for parties, clubs, field trips, facilitation sessions, special events, and drop-ins.
Our four themed Labs allow builders to innovate in their areas of interest: Art & Architecture, Transportation, Robotics or Movie Making. In addition to our remarkable facility, we created a set of values for our Brick Technicians to pass on to fellow builders of all ages: They are simple in nature, but powerful when lived: Effort is Exponential; Trying is Learning; Imagination is Powerful; and Collaboration Leads to Better.
We look forward to growing the brick building community in Toronto by not only giving you the bricks and the space, but the encouragement to innovate, explore, collaborate and discover.