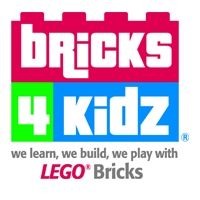 Rona Amaral, Managing Director
Dear Parents / Guardians:
I would like to welcome you to BRICKS 4 KIDZ® Oakville / Mississauga / Milton / Burlington.
BRICKS 4 KIDZ® is a creative learning program that provides an extraordinary atmosphere for children to build unique creations using LEGO® technic bricks, play games, and have loads of fun while being educated in various aspects. The activities are designed to trigger young children's lively imaginations and build their self-confidence.
At Bricks 4 Kidz we encourage creativity and imagination. LEGO® is an extraordinary tool which allows children to explore a dynamic world of creation:
"Imagination is more important than knowledge. For knowledge is limited to all we know and understand, while imagination embraces the entire world, and all there ever will be to know and understand." — Albert Einstein
We hope to have the opportunity to work with you and your family some time soon!
Sincerely,
Rona Amaral