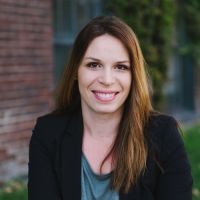 Ana Belic, President / Founder
Welcome to GTA Photography Classes!
We are proud to host one of the largest and most unique photography & video camps in Canada, and take great pride in delivering an unrivalled, high quality program that sends our campers and parents home daily amazed and inspired!
Our camp staff are all professional photographers and they work hard to create a fun, and exciting camp experience for all of our campers. Our goal is to provide an environment, in which the campers gain a new life-long skill of photography, meet new friends, and most importantly have a blast!
Photography is a life-long skill. I started this great hobby as a teen myself. It wasn't until I switched careers from my extremely stressful office job and until I had kids that I realized how this skill that I learned in grade 9 would help me years later. And continues to help me, with every year that goes by. Today more than ever, as the world moves to online forums, we use photos to tell our stories, represent ourselves, as well as freeze time and create lasting memories. I truly hope that we can pass these invaluable skills to the upcoming youth today.
We look forward to seeing new faces every summer! Join the thousands of campers that have come through our program and gained valuable skills and life long friends.
Ana Belic
President / Founder