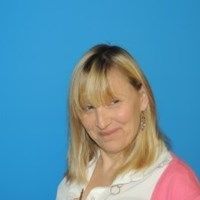 Claudia Sjoberg, Owner
Since 1986, Atlantis Programs Inc. and Pedalheads® has provided innovative and effective programs that are safe, fun and challenging. We invite children to discover a world of opportunities and provide programs that promote kids' health and development that have earned a reputation of excellence in the communities that we serve.
Programs Offered:
Pedalheads® Bike Camps - Our learn to ride bike program for kids 2-12
Atlantis Swim Programs - Our learn to swim program for kids 4 months and up
Heroheads Superhero Camp - Our learn to be a superhero - gross motor skills camp for kids 4-9
FLOW Mountain Biking - Our learn to mountain bike program for kids 8-15
Claudia grew up in Duncan before moving to Vancouver (UBC) to begin her BPE degree. She started Atlantis Programs Swim School in 1986 and added Pedalheads® Bike Camps in 1995. Claudia is well known in the community and was a finalist for the YWCA Women of Distinction awards. In 2013 she received the Corporate Good Neighbour Award from the Association of Neighbourhood Houses and was listed on the Chatelaine/Profit W 100. Her biggest business reward is watching past kids come back to be Instructors, Supervisors and even Managers!