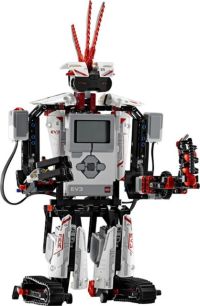 Asfar Imam, Program Administrator
At IRIS students design, build, and program robots of all shapes, sizes, and complexity! Creativity is key and FUN is a must –through our "robotic education program".
At IRIS we hope to provide student with the means to become the latest S.T.E.M leaders by using robot technolgoy as a learning platform. There is a significant gap with regard to S.T.E.M education in North America and we must empower our students to overcome such obstacles. As the role of robotics systems within human-centered environments continues to grow, we strive to educate parents and students about its significance and the potential that robotic systems holds for our future.
Students will explore science, technology, engineering and mathematics topics beyond the classroom, create real world applications and discover countless career opportunities in related fields. At IRIS, we hope to create a learning environment that the students find enjoyable and are inspired to further puruse S.T.E.M education.