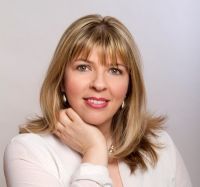 Cathy Pettigrew, Director, Chief Enthusiast, Certified Facilitator in LEGO Serious Play
Hello, and welcome to kids n bricks™. I am excited to have this opportunity to share a bit about what we do, who we are, and how we approach the learning process with our kids.
The story of kids n bricks™ actually began more than seven years ago, when my son, Matthew, was diagnosed with Autism Spectrum Disorder, specifically with Asperger Syndrome. In a sense, the diagnosis was a relief. It gave official confirmation to what I had already known for years – namely that Matthew was very different from your neuro-typical seven year old.
But the diagnosis was also the beginning of an odyssey - a series of trials and errors - as I attempted to find a means to meet the unique needs of my child. What followed was a long and winding journey that ultimately led to a paradigm shift in my understanding of education and its impact on the human mind.
For years, I had struggled with Matthew in school. He was dissatisfied with his education and, like many children, was unable to express this frustration verbally. Behavioural problems naturally followed. It eventually got to the point where I began getting daily calls from the school, detailing his latest misadventure, and asking me to bring him home. The situation seemed utterly hopeless. Matthew wasn't getting anything from school, and the school definitely wasn't getting anything out of Matthew.
So I pulled Matthew out of school, and began educating him at home. I ran my homeschool like a regular school, in the sense that Matthew was exposed to all of the regular curriculum subjects. The only difference was, within those subjects, Matthew was given control over what material he wanted to learn. I adapted his education to suit his interests. At the time, Matthew was into LEGO® and trains. So every subject, from math to language arts, from social studies to art and science, incorporated an element of these interests into the daily lesson plan.
Teaching Matthew in this manner was instinctive. Up to this point, I had not read any books about strengths-based education, nor had I sought out expert advice on the topic. There was no deliberate intention to re-style or re-invent Matthew's education plan. I simply wanted to see my son smile again, and I thought this was the best way to reach him.
Well, I was certainly on to something. Within the first month of homeschooling, I began to see the effect this new teaching style was having on Matthew, and the results were astounding. For the first time in his academic life, Matthew was able to connect with the subject matter and process lessons with ease. He didn't resist learning anymore. Then, the day came that stands out in my memory - it was the day he said that he didn't know that learning could be so much fun! As the behavioural issues abated, Matthew's true character began to emerge. Lost under years of misunderstanding, and layers of resentment and frustration, was a funny, exceptionally bright, and responsive little boy.
As Matthew began to change, so too did I. I was beginning to understand that fitting a square peg into a round hole often leads nowhere. I was starting to learn that in order to function well, education must be accessible to the student, and accessibility means a child can learn in the method and manner that best suits their nature and abilities. Most importantly, I was coming to accept that learning happens best when we - as parents and educators - emphasize the child's strengths, interests, and aptitudes, as opposed to focusing primarily on improving their weaknesses.
But even though I was intrigued by this new belief system, I still struggled to embrace it fully. There were times that I fell into the trap of my old way of thinking - one that focused more on improving weaknesses than building upon strengths.
And then came the day where I made a fantastic discovery. I was reading an excerpt of an interview with John Elder Robison, an author also diagnosed with Asperger's Syndrome, when my eyes fell upon the paragraph that changed my life. He wrote:
"To succeed in life, find out what you're good at and stick with it. In school, a lot of emphasis is put on identifying your weaknesses and then improving them. That's important if your weaknesses are holding you back, but it's not the path to greatness. Greatness happens when you find your unique strengths and build upon them. Building up a weakness just makes you less disabled. Building a strength can take you to the top of the world." [italics and bolding are my own additions]
Here, finally, was the confirmation that I had been seeking. Until I read Robison's words, I didn't even know that others thought as I did. But his words were a validation that I was doing the right thing. It was the final push I needed to help me to embrace strengths-based learning whole-heartedly.
For the first time, I realized that this was bigger than me. After Robison, I began to research and study what others thought about the concept of strengths-based learning. And what I learned was this: the concept of strengths-based learning did not originate with me. It is an ideology that is gaining acceptance worldwide, with an increasing number of converts joining the movement each day. It is followed in not only in educational circles, but in the workforce as well. Simple maternal love and intuition led me down this path. Little did I know that I had tapped into an ideology that was gaining traction with both industry leaders and educational pioneers. These are people who have both vision and insight into the human mind; people who want to increase worker productivity and overall company profit; and people who are looking to live more fulfilling, authentic lives that resonate with who they are and how they wish to live.
And so here I am today, sharing with you this message of hope and inspiration. My intent in starting kids n bricks™ was not expressly to increase public awareness - and hopefully, acceptance - of strengths-based learning, but rather to incorporate this approach to learning in our programs, classes … into everything we do with children. One of our primary goals is to help kids explore and find their unique strengths, and to capitalize on these strengths in both their learning and everyday life environments. Although the concept may initially seem radical, and therefore meet resistance - I, myself, did not fully embrace the concept at first - the path down this road is inevitable. The fact is that for all those who do not fit within the prototype of the "ideal student", this type of education is not only important, it is critical to their future success. Until now, education has followed a certain path that has provided opportunities for only a select few. We need to balance the playing field to include all those learning styles that have been, frankly, disenfranchised by the traditional educational system. We need to evolve our ideas about learning to adapt to a growing understanding of how children think and learn. And we need to begin now for the ultimate success and happiness of our children. At the end of the day, this is really all any parent wants!
I invite you and your child to join us - if you have come this far, it is likely that you know your child's interests lie in LEGO®, or Robotics, or Minecraft (probably in all three!). Let us help your child discover their unique strengths, and put their feet on the path that will lead to their success - not only in school, but also in life! We look forward to walking with you on the journey …
All my best,
Cathy