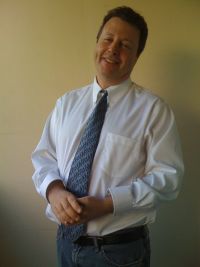 Elliott Bay, Owner
Summer 2017 will be Real Programming 4 Kids 18th summer in Ontario. Since 2000, we have taught thousands of Ontario kids and teens. I have been with RP4K since it's humble origins. Prior to RP4K I had a Math tutoring business. And as a teen I performed magic for children's birthday parties. So all my enterprises have involved children.
This summer there will be 9 weeks to choose your 1-2 week RP4K programming camp. As always we never put more than 4 students per instructor! We use the same game programming tools to the pros use, which includes, C++, C#, Java, Unity and Visual Basic.
We are offering Summer 2017 game programming camps in Etobicoke, Leaside, Richmond Hill, Oshawa, Oakville, Waterloo, London and Ottawa.
Please feel free to call us at 1-877-307-3456 and we can schedule a FREE 45 minute trial class for your son or daughter. I look forward to hearing from you in the near future.
Have a great summer!
Elliott Bay M.Sc. (Math)
Owner, Real Programming 4 Kids