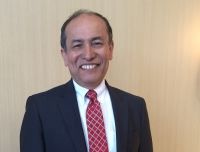 Omar Silva-Fulchi, President
Robo-Geek offers weekly courses to kids from Grades 3 to 9 in Programming, Electronics and Robotics.
The program includes hands-on work with computers, electronic boards, robots and unique labs where our students' imagination will be unleashed.
We are very proud to announce our new Junior Robotics course RG-150 that have started on November 5 2016 ; this year we have added four more new exciting courses in Programming, Computer Vision and Robotics.
We are impressed of the quality of games designed by our students in Game Programming RG-250 and the incredible labs and programs in Computer Vision RG-500. Special thanks to Omar Silva-Zapata who has designed the platform for these new courses.
We would like to thank Karen Wonders for the excellent Marketing material and promotions that she is designing for Robo-Geek
On November the 26th 2015 we started our STEM club in Milton; currently we are doing Chess topic. here the students are learning Chess rules and programming a Chess Program using Python.
This year we have started also the Robotics club; currently we are working with EZ-robot JD Humanoid having lots of fun.
Our new Camps will include the new EZ-robots for learning robotics.
Our last Summer Camps were very successful, next year we are expanding our Camps to Oakville, Brampton, Markham and Richmond Hill. Soon, we will add that information in this portal and our website.
Please visit our site: www.robo-geek.ca