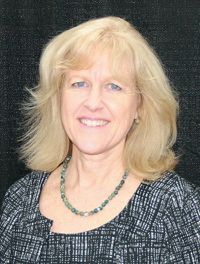 Kim Langen, CEO & Founder
Imagine this:
The air is filled with a hum of voices and a sense of excitement. Students are busy attempting the next question, or quickly trying to beat their time on the drill. They are challenged and the love it! In fact, they are often found complaining that the class is finished ... after 1 1/2 hours.
It is hard not to get caught up by the excitement of the students when you walk into a Spirit of Math Schools' classroom. It's Contagious, and I am amazed at how I still get caught up in it!
What is it the students like? They like the challenge...even the hard work. They like to know they are learning something of substance; learning in a non-threatening environment, while being motivated by their peers. Consequently, they feel they are smarter and they enjoy it.
Our dedicated staff works very hard maintaining high standards in and out of the classroom. It is this dedication that creates and maintains the excitement. The result is developing confident students who have the opportunity to explore their potential and more, thus...releasing the genius.
The Spirit of Math program is much more than just math. We are using mathematics as a way to teach students how to learn, hot to face challenges and how to work with others. While exploring the opportunity to become a part of Spirit of Math community, I hope you are able to "catch" the essence of the excitement that is experienced daily in our math classes - the "Spirit" of Math.