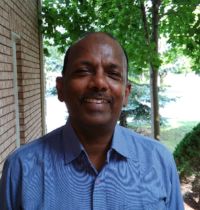 Desmond Jordan, Executive Director & Owner
DESMOND JORDAN, EXECUTIVE DIRECTOR AND FRANCHISE OWNER
Desmond is the Executive Director and Centre Owner. He has extensive business management expertise in Education and is focused on making all the centres in the area run smoothly. Desmond is also responsible for ensuring Sylvan's high operating standards are met and that parents and students enjoy the maximum benefits from their Sylvan experience.
ANDREA FRASER, CENTRE DIRECTOR
Andrea has been with Sylvan for almost six years. She started as a teacher and then a Program Manager in the Oakville centre, and is happy to now be working in her hometown, Hamilton. She completed her education at McMaster University and Nipissing University, and has had teaching experience in a variety of settings. She enjoys teaching English, and in her spare time she likes to read, sew, cook, and spend time with her son. Andrea's responsibility is to ensure that each family is satisfied with their child's progress at Sylvan, and to maintain excellent customer service and a family-like atmosphere around the centre.
COURTNEY MICUCCI, EDUCATION DIRECTOR
Courtney has been with Sylvan since early 2013. At Sylvan, Courtney worked as a Teacher and then Program Manager before becoming the Education Director here in Hamilton! She completed her education at the University of Western Ontario in Psychology and English, and the University of Ottawa before moving home to Hamilton. Her experience with Special Education allows her to ensure that each student has the tools he or she needs to be successful in school, and to ensure each student's program is a perfect fit for them. In her spare time, Courtney likes biking and baking.