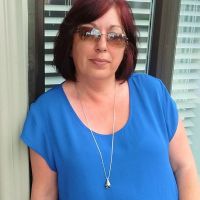 Mariana Oproiu, Principal, Beacon of Light Private Elementary School
As a great believer in education, I think your child needs a strong educational foundation in order to be successful in his or her future endeavors. Our school offers children like yours a strong educational foundation starting from an early age in a setting that helps develop individual learning in-put, creative capacities, and character formation.
Our creative and innovative programs offer children the individual attention and learning environment for their skills to grow in a nurturing educational setting. We have put our heart and efforts into creating the best education conditions for your child's success: small class sizes; experienced teachers with passion for teaching; an integrated curriculum cultivating discovery and exploration as children are naturally curios and inquisitive; art programs as children like to draw, dance, and sing; academic enrichment programs as some of your children are little scientists, while others little poets; sports and outdoors activities for everyone to enjoy, and keep healthy; field trips for your children to get acquainted with and learn to appreciate the diversity of today's society; contests that will make them team players and teach them leadership.
As a result, our approach to education is a complex one. We have carefully considered a balanced curriculum designed to develop creative ability and critical thinking strategies at an early age together with a wide range of skills meant to develop learning capacity. By training your child's mind to think and develop his or her creative capacities we respond to the challenges of an ever changing work force and prepare your child to make the most of increased globalization and technological advancement.
Let us give your child the tools to navigate the demands of tomorrow, today!
Sincerely,
Principal.
Mariana Oproiu B.A.