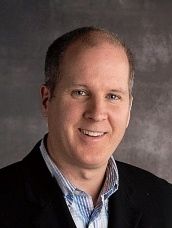 Keith Taylor, Principal
In this my ninth year as a member of the Edge team, I am very excited to continue with the role of Principal. Parents have entrusted their children to our care and I am honored to have the opportunity to work with parents, students and staff in helping their children maximize their potential development. One of my key roles as principal is to work collaboratively with all stakeholders in the promotion of success for every student.
The pursuit of excellence is a reoccurring theme for both staff and students at Edge School. In order to accomplish this, we create a school culture where continuous improvement is the norm; a culture where students are excited to come to school and both students and staff are excited to learn new ways to help students be successful; a culture where parents feel welcome and understand that they are critical players in their child's success at school; a culture where tolerance and respect are always evident; a culture where we all do the right thing, even when nobody is watching; a culture where learning is the focus and doing your best is the only acceptable standard. Although this will not always be easy work, it is well worth the effort.