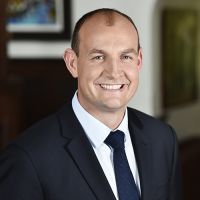 Cheryl Boughton, Headmistress
If you asked each Elmwood girl what makes her school special you would get as many different answers as we have students. There is something here for each and every girl to love, to get involved in and to find inspiring.
Over 100 years ago, Theodora Philpot, an entrepreneurial, resilient and visionary woman, founded Elmwood School. Although the subjects we teach and the manner in which we teach have evolved dramatically since 1915, Mrs. Philpot would still recognize the essence of the school she created. Every girl here is known and valued—we see them as individual girls on individual journeys, and we inspire each girl to reach her full potential. That is the School's mission statement, and it is something every member of our community lives every day.
Our holistic approach to girls' education combines superior academics with outstanding co-curricular activities and healthy lifestyle choices. The powerful and supportive all-girls environment here gives students the freedom to stretch themselves, learn to manage their setbacks, and move on. We are specialists in how girls learn, so we can tailor things to exactly what works best for them.
At the base of everything is our reputation for academic excellence. Elmwood is the only school in Ottawa accredited to deliver all three levels of the International Baccalaureate (IB) programme ranging from junior kindergarten right up to the senior grades. This is a fully transferable, world-class education, and the combination of the "gold standard" IB program and a strong Ontario curriculum is a winning formula.
When girls graduate from Elmwood they are ready to move on to the next phase of their education with confidence. They have become inquiring, lifelong learners with an exceptional education, confident, caring leaders and compassionate, engaged global citizens.
I hope you will come visit us soon—in person or online. We all look forward to sharing our school with you.
Best regards,
Cheryl Boughton
Headmistress