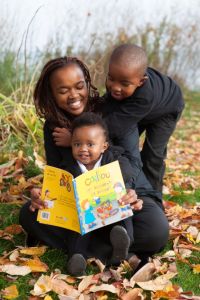 Head of School, Nicole Ngoya-Younge
When you choose a private education for your child you are investing in their future. At Emerson we take this investment very seriously. Our idea of a quality bilingual curriculum goes above and beyond education.
It's about creating that bright future for them, by design, each and every day.
Our classrooms are beautiful in their order and simplicity. They provide the freedom for each child to work according to their individual skills and interests.
Each classroom operates on the principle of achieving excellence. We cultivate positive, "can-do" attitudes to create strong minds, strong bodies and strong character without limits.
At Emerson Academy, we are parents as well as educators and know from both personal and professional experience that your child's happiness and success are paramount. Rest assured that these are our priorities too.
Through laughter, love and commitment, your child's experience in our educational programs will be the perfect jump start to a future of academic and social success!