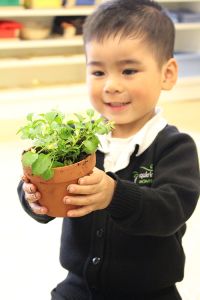 Kristen Hamilton, Director
Dear Parents,
We welcome you and your family to our School! We look forward to sharing with you the special feeling generated by the warmth and fellowship of our teaching staff, parents/guardians and most of all the children.
The success of a Montessori School is very dependent on parental involvement. We encourage you to become involved with your child's program, supporting the educational and social experiences, and sharing in the joys and satisfaction your child experiences in his or her own learning.
We maintain an open-door policy and invite you to come observe your child often. You will discover much more about what your child is learning by observing.
We are glad you have chosen to be a part of the Enquiring Minds Montessori Casa. We will all work together to ensure your child's success.
Sincerely,
Kristen Hamilton