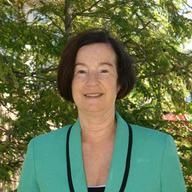 Wendy Derrick, Director
My vision for Fern Hill School began long before there was a building, a student body or even a faculty. It began with a wish list: small class sizes, a warm friendly environment, attention to intellectual, social, emotional and physical growth and caring subject-specific teachers.
Today,more than 30 years later, Fern Hill combines the best traditional learning approaches with individualized techniques that have proven to be effective in engaging young minds. Taught by teachers who are as passionate about their students as they are about their subject specialties, our enriched curriculum stimulates and challenges students to give their personal best.
Our familes choose Fern Hill not only because of its excellence in education, but also because our 22 acre campus is warm and inviting with indoor and outdoor spaces that are rich in purpose. In addition to spacious classrooms, a fully equipped gymnasium provides opportunities to be a part of school teams. A music room where vocal music is supported by Orph instruments and where band starts in Grade 5, offers a wide range of opportunities for performance. And a spacious art centre where students are led on an artistic journey that exposes them to all aspects of form, colour, light, perpective and Art History.
My honest opinion is that the only way to know what we do, is to come to visit and see for yourself. Ask our teachers why they love to teach here and our children what is it that makes them want to come to school each day. I know you will like what they have to tell you.