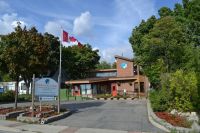 Deanne Jackson, Principal
We at Guiding Light Academy are blessed to share the integral role of guiding our children during the formative years of their lives.
Through outstanding learning and teaching, with constant reinforcement of core values, we strive to prepare our children for the tapestry of life.
On a personal note, I have founded and managed School of Knowledge, Sharjah, U.A.E., for the last twenty-five years. My gratification is when my students, now young adults, feel that the best years of their lives were the ones spent in our care! This sense of achievement is what I endevour to bring to the feild of education in Toronto as well.