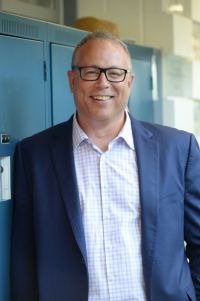 Derek Logan, Head of School
It is said that learning is an end in itself. That may be. Our belief is that learning is inextricably a part of life. Strangely, this belief makes us different from other schools. Our faith in this idea makes Kingsway College School a place of joy, respect, fulfillment and... superior individual development.
The children who graduate from Kingsway College School leave knowing what matters in life. They know how to lead with vision and humility. Though they may go on to excel in specialized areas, they have the advantage of beginning as generalists. They have avid appetites for life's experiences. And, they have the surety to dive into their future comfortable in themselves and their abilities. Our children (your children!) are ethical, responsible, concerned. They are exceptionally sound of mind, body and spirit.
One hundred percent of KCS students graduate with more than sufficient academic standing to go on to the schools of their hearts' desire.