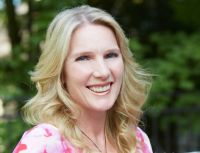 Amber Way, Head Of School
It is my pleasure to introduce Linbrook School, Oakville's independent day school for boys. Thank you for including us in your search for a school that upholds your values and reflects your vision. Within our community, we support our boys' learning styles and respect their unique personalities. We are committed to providing an exceptional experience our students will remember and appreciate for a lifetime.
We are fortunate to live in a society that continues to seek answers and provide insight into how children develop. Research on brain function has helped to clarify the physical differences of boys and girls, and we may confidently say that boys and girls learn differently and socialize in their own distinct ways. Research also confirms that boys thrive in an all boys' learning environment. At Linbrook, we proudly offer a diverse program that allows students to explore their interests and discover their own special talents. We recognize the value of a strong mind, a healthy body and a vibrant spirit. Therefore, in addition to providing a challenging academic curriculum, we also emphasize athletics, visual arts, music, leadership, public speaking and outdoor education. Most importantly, we teach our young men the significance of moral integrity.
On behalf of the staff at Linbrook, we would be delighted to have an opportunity to share in your son's education. I welcome you to join us for a discussion about how we may work together to enrich your son's life. Our door is always open, and we look forward to meeting you soon.