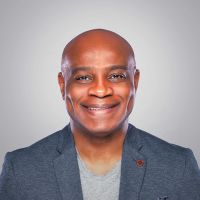 Frank Douglas, Pastor/Principal
Welcome to Maranatha, a Ministry of North Park Worship Centre/The Church of God of Prophecy, located at 395 North Park Drive in Brampton. Ont. NPWC is a non-profit charitable organization and supported by persons of the Christian faith and parents who regard children as our valuable resource.
The students of M.C.A. becomes acquainted with a Christ-centered lifestyle based on sound biblical truths namely: Love for God, love for one's neighbour, honesty, discipline, compassion, trust—to name but a few.
It is the school's philosophy to provide each child with a quality of learning which caters to the dimensions of a well rounded individual namely Mind, Body, Soul and Spirit.
To find out more about our school program, prices and various activities, please contact us at 905-450-7554 Monday - Fridays.
Thank you for you inquiry of our school, and look forward to hearing from you.