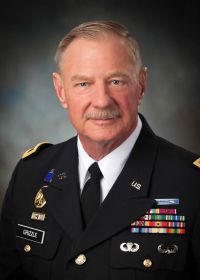 Jerry W. Grizzle PhD, Superintendent
Since 1891, the NMMI Experience, an educational experience founded on the principles of "Duty, Honor and Achievement," continues to flourish in the 21st Century.While strong in heritage and tradition, NMMI is a progressive college-preparatory high school and university parallel junior college that employs the military model to educate and train our cadets to attain excellence in academics, in character development, and in physical fitness, while providing them practical leadership opportunities in every campus endeavor and empowering them with the responsibility and authority to promote ethical behavior and to develop into leaders of character.
The NMMI Experience is one of daily growth, change, challenge, and opportunity – the kind of opportunity that enables our cadets, and faculty and staff, to learn new things, to meet new people, to exchange ideas, and to debate current and future issues.NMMI's life-enriching activities and programs provide a well-rounded, "whole person" educational experience for the Institute's Corps of Cadets.Although NMMI shares similarities with our nation's Service Academies and state military colleges, approximately 80% of our graduates rise to important positions in civilian careers at the local, state and national level.
What does it take to succeed as an NMMI cadet? You must be willing to invest the necessary time and effort, seek out and take the initiative, and accept the responsibility for yourself and your actions that will lead to your success at NMMI. Are you ready to make the commitment? Are you ready to succeed in achieving your goals? If you are, then we here at NMMI are ready to support you as you carve out your own NMMI Experience.
I invite you to explore this web site to learn more about our Nation's only State-supported, nationally accredited, coeducational military boarding high school and university parallel junior college and how NMMI is meeting the educational needs of young men and women for the 21st century.