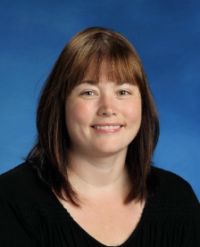 Nicole Brouwer, Principal
I am glad that you are considering Christian education for your child. The decision to enroll your child in a Christian school will be one of the most important decisions that you make.
North Toronto Christian School (NTCS) was founded in 1981 to provide a quality academic education integrated with a Christian view of God and the world, and that continues to be our purpose today. Our goal is to educate students in the light of Biblical truth so that they are prepared to serve God and be active Christian believers in their future academic endeavours, their family lives and their careers.
NTCS currently has a student population of 380 students from Junior Kindergarten to Grade 12. NTCS provides an education that will prepare students for the demands of university studies. We take a traditional approach to education with a strong focus on developing a well-rounded student. We encourage students to pursue and use their gifts to contribute to a positive school culture and the broader community. Our students have a proven track record of success in their university studies, using skills they have developed at NTCS.
If your desire is to provide a quality Christ-centred education for your child, where the school and the family work closely together, then I invite you to consider North Toronto Christian School as your partner. It would be our privilege to serve you and to support you in the education and development of your child. Please call our school office to inquire further or to book a visit at any time of the year.
Blessings,
Mrs. Nicole Brouwer