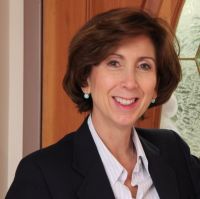 Santina Cowdrey, Principal
We welcome you to experience the Peel Montessori Private School difference where students of all ages can achieve an edge. Whether a child is three years old and beginning to read or a Grade 4 student learning algebra, emphasis is always placed on doing ones personal best.
We are passionate about teaching and dedicated to helping each child reach their full academic potential as well as focus on the development of key personal qualities such as character, leadership skills, and a good sense of humour.
Our halls and classrooms are filled with laughter, caring attitudes, a love of learning, and excitement to attend school. The entire school interacts as a large, family-like community, supporting, inspiring, and motivating each other to succeed.
Peel Montessori provides a solid educational and social foundation in which each child can build their future with confidence and a feeling of self-worth.
We look forward to meeting you and your child. Contact our school for a personal visit and experience the difference where your child can learn to their potential and enjoy school.