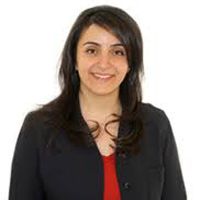 Sue Eirdmousa , Director
Welcome to PLMS! At first glance, you'll find joyful, peaceful classrooms rooted in the Montessori philosophy, where students are considered competent, and respected for who they are. You'll see teachers engaging with children to broaden their understandings, supporting them to challenge themselves. You'll watch classmates collaborating, solving problems, and learning how to thrive in a community. You'll find a strong partnership between home and school.
With a closer look, you'll notice something even more distinctive is happening here. You'll find students learn to think for themselves, process information, and explore in ways that inspire and motivate them. You'll see students find strength to grow creatively, academically, and emotionally in a well-balanced and integrated curriculum. They are empowered to become their best selves to succeed in life. Please come and see what makes PLMS so special, and how students can reach their fullest potential in the classroom and beyond.