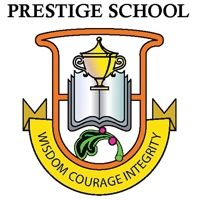 Olga Margold, Principal
Dear parents,
Every morning I wake up excited to take my two children to school. As both their mother and principal, I rest easy knowing that they are entering a stimulating learning environment wherein they are well supported by our dynamic and dedicated staff.
The dedication of our staff plays a huge role in the success of our students, my own children included. Our close-knit community, made possible by small class sizes, ensures that each of our students receives an individualized education. You will never have to wonder how your child is doing; our teachers will tell you because they care.
Located in the diverse city of Toronto, Prestige School prides itself on a student body that reflects the multicultural city of Toronto. Our school boasts international students from all corners of the world, with some of our students speaking several languages. It is for this reason that Prestige School offers language courses, in both French and Russian, as early as preschool. We want our students to be well equipped to thrive in today's global economy.
However, academics are not enough to develop a well-rounded child. That is why we pride ourselves on our community. But what exactly is our school community? Our school community is the taste of every food imaginable during our International Café, the sound of ear-splitting cheers on Sports Day, the sight of our graduates walking proudly across the stage, diplomas in hand. It is the feeling of making a difference.
Because a picture is worth a thousand words, I urge you to browse our photo gallery. The smiling faces of our students will tell you much more than I am able to in a letter. We invite you to come and see us in action and would be happy to book you an appointment to discuss your own child's educational needs.
Happy learning!
Olga Margold