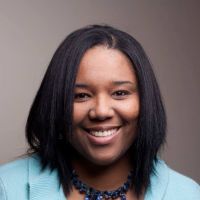 Catherine Dume, Principal
What makes Signet special? Everyone wants to make their life count, to leave a good impression on the world. Just like in the ancient kingdoms, a "signet ring" represented the king, so we believe we are chosen by God to represent Him, and to shine! At Signet we shine God's light in our diverse expressions as each student pursues excellence.
Signet classrooms are special, as the academic curriculum, while rigorous at the core, gives support for those that need it. The small classrooms are beautiful because everyone gets more attention and offers a flexibility larger schools cannot. Our wonderful "home away from home" for each international student provides a place to belong as together they get to meet people from all over the world, and discover new cultures and make friendships that last forever..
We embrace new exciting plans to our renovation projects, as blueprints become construction in 2017- 18. Signet surges ahead as we do upgrades to our IT department and introduce Coding Classes for all our students from Kindergarten to Grade 12. With a Christian Education at Signet, boys and girls have the opportunity to explore their faith and each lesson through the lens of a biblical worldview. That's different!
Signet Christian's environment heralds Honour, Discipline, Confidence and Kindness as seen in Christ. That makes Signet special and a beautiful place to be.
About Catherine Morgan-Dumé, MBA, MA Ed, (Honours): Education Consultant. She previously sat on the Board of Directors before taking the reigns as the Principal in 2014. She is a former lecturer at Laval University in Quebec and College and K-12 Director at Caribbean Christ for the Nations.