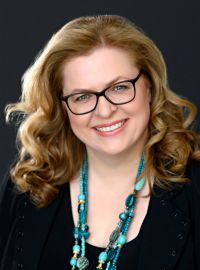 Dr. Jeff Aitken, Head of School
As a well-established and fully accredited International Baccalaureate (IB) Continuum School, we prepare your children for the future, providing the foundation to thrive in a rapidly changing world. From Junior Kindergarten to Grade 12, students engage with modern facilities and the School's beautiful 36-acre campus, which sets the stage for stimulating learning environments where knowledge, innovation, and internationalism are expressed and valued.

SJK is the only school in our region to be authorized by the International Baccalaureate to offer the continuum of three IB programs: the Primary Years Programme (PYP), the Middle Years Programme (MYP) and the university preparatory Diploma Programme. We are one of only five schools in Ontario to achieve this distinction.

Our qualified and talented faculty ensure that learning and teaching focuses on the development of well-rounded and confident individuals; IB represents an enriched framework for personal and social development as well as skills for life, but also a competitive academic and professional qualification alongside the Ontario Secondary School Diploma (OSSD). Students engage in a balanced range of classroom and course offerings; co-curricular, leadership and service activities; as well as international perspectives and experiences.

The SJK community is grounded in a sense of respect for oneself, each other and our environment as local and global citizens. Students are challenged to GO BEYOND the given, to the possible.

The best way to get to know the School is to come for a visit, experience the energy, explore the facilities and campus, and see firsthand the warm and friendly environment our school has become known for.