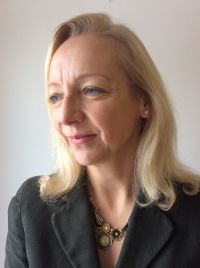 Ms. Michelle Lefolii, Principal
The Abelard School is a place where ideas and people matter, where debate is encouraged, and where creativity and innovation come to life. It is a place where learning progresses logically through an integrated curriculum, and students talk about Plato, Woolf, and quantum theory in the hallways as well as in the classroom. Abelard is a school for the student who wants to be inspired but also challenged to work and think beyond the norm. It is a school for scholars.

The Abelard School has been preparing students to enter university since 1997. The focus of our four-year programme (grades 9-12) is to ensure that our students graduate as astute critical thinkers, ready to enter and succeed in the university program of their choice. Our senior courses are designed as preparation for the Advanced Placement examinations, on which our students have consistently achieved top scores.

Along with encouraging high academic achievement, Abelard strives to ensure that our students do not limit their future choices by specializing in one particular discipline; our individualized course selection process ensures that students profit from the breadth of courses in our liberal arts curriculum throughout all four years of high school. As a small school, we are able to integrate our courses with one another to allow for greater interdisciplinary learning, and provide our students with increased student-teacher interaction to better help them realize their goals. With our prime location in downtown Toronto, we take full advantage of the many learning opportunities that can be had outside of the classroom in art galleries, museums, the theatre, the opera, and the like.
We invite you to learn more about the Abelard School through our website and in person. We look forward to meeting you!