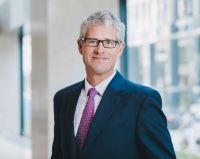 Conor Jones, Head of School
The York School is an International Baccalaureate, coeducational, non-denominational school located in midtown Toronto. The International Baccalaureate curriculum, in simple terms, helps guide students in the junior grades to ask lots of questions, in the middle grades to question their understanding of the world, and in the senior grades to challenge themselves to be the very best version of themselves as they look towards the opportunities available at The York School and beyond.
We work hard to ensure all of our students embody our mission statement which is to "develop inquiring, knowledgeable and caring young people who are engaged citizens of the world."
Please read more about our fantastic programming and opportunities on our website. I encourage you to make an appointment with our Admissions team to come in and experience The York School's inclusive, international and exceptional community.