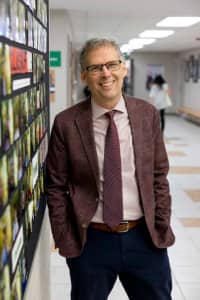 William Groot, Principal
At TDChristian you'll hear the words enfold, engage, and empower a lot! But what do they mean? First, we enfold students, getting to know them for their unique personalities, talents, and ambitions, and helping them fit into our friendly community of learners. You're never just a number at our school. Next, we engage students with stimulating learning opportunities, academic rigour, and real world projects. Finally, we empower students to take control of their own learning and connect it with the larger world.
On top of that, every single subject is taught from a Christian perspective and we don't shy away from the big, important questions of life.
We invite you to discover our passionate, committed teachers, our one-of-a-kind programs, and our beautiful facilities today.
Come for a visit and a tour at anytime!