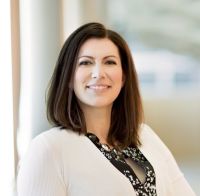 Julie Errmann, Director & Owner
Welcome to V.I.K. Academy!
In our small scale Early Childhood Educational Center, we strive to offer a program of excellence and meet the needs of each and everyone of our students. By becoming one of our Very Important Kids, your child becomes part of our little family.
First school experience play a crucial role in helping children develop love of learning and become an engaged learner. As parents, you have the responsibility to find a school that will be the best fit for your child. You know you have made the right decision when your child signs by the door before heading to school, or that he welcomes you with a big smile at the end of the day.
I would love for V.I.K. Academy to become that first environment of organized learning for your child.
Thanks for considering us as one of your options!