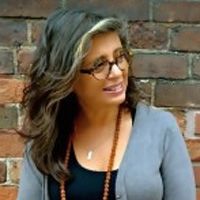 Marie Lardino, Founder
"A global education is lived and felt. It thrives on a mandate to educate children from the inside out, with an eye on their future and a healthier future for our planet. This mandate does not neglect the need for academic achievement. To the contrary! A "global" (or well-rounded/ transformative/change oriented) education immerses academics in a relevant and timely context and gives them a purpose for being."
– Marie Lardino
The founder and principal of VIS, holds a B.A., B.Ed., Ed. Admin. and M.Ed. in curriculum with a focus in global education and is currently on sabbatical from her Doctor of Education at the University of Liverpool in order to focus on our school community.
She taught for the Toronto District School Board for ten years and has qualifications in all primary, junior and intermediate divisions with additional Principal's Qualifications (Part I).
Marie has conducted workshops to teachers in the U.S. and Canada with the aim of helping them establish peaceful school environments. She served as an Adjunct Professor at York University's Faculty of Education for several years, and has given seminars at three of Toronto's faculties of education on global and holistic education. She developed guidelines on the topic of conflict resolution for the Toronto District School Board, and has published curriculum on children's rights and other materials on global education for Primary Voices K-6 (1990-1994), UNICEF (1995), and for the Institute of Global Education at OISE/UT (1992-2000).
In addition to her role as the Principal of Voice Integrative School, Marie was a board member for the Children's Own Media Museum (COMM), and currently serves as a Liaison Administrator for the Faculty of Education/Master of Teaching program at OISE/UT.