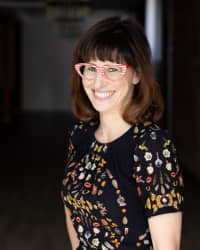 Carol Grant-Watt, Head of School
Finding the right school is one of the most important decisions you will make, one that will have a profound impact on the rest of your life. I believe West Island College provides great opportunities for your family.
The College has a long tradition of success based on core values and on the shared commitment to a vision of involving each student in unparalleled, relevant and diverse opportunities. We also encourage students to follow their passions. It is in this environment that students can explore their own creativity and leadership, and where they can achieve their full potential. In the West Island College environment, students, faculty, parents and community members together create a culture of caring, a culture of commitment and a culture of community.
We pride ourselves on innovative teaching, activity-based learning, leading edge technology, and unparalleled global awareness experiences. We are committed to ensuring our students have access to an exceptional education which will serve them well in their future endeavours. We also aim to have some fun along the way! With more than 30 years of success in Calgary, West Island College has a proven track record of innovation, growth, success and leadership. Come and discover what inspires you!
West Island College is a place where teachers truly care about students, where parents are involved in all aspects of their child's education, and where students are engaged in tangible ways in their own learning. West Island College is a place where we can develop the best in each of us. I encourage you to discover the possibilities at WIC.
Come and visit us; I am confident you will be inspired by what you find.

Carol Grant-Watt
Head of School
West Island College