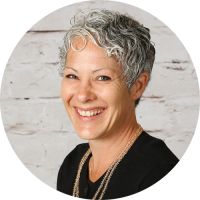 Pamela Woronko, Acting Principal
At WMA we believe the child's success in school is directly tied to the degree in which the child believes that they are capable and an independent human being. Even the very youngest child will say, "I can do it!" or "Help me so I can do it myself!" In the Montessori environment we try to set up the school environment for the child, this means it is set up in such a way that the child can do things for themselves and feel that sense of success. The limits and boundaries for different levels of independence grow and expand as the children carry out tasks successfully and show higher levels of responsibility.
Independence does not come automatically as we grow older; it must be learned. In Montessori, even very small children can learn how to tie their own shoes and pour their own water. At first shoe laces turn into knots and water ends up on the floor. However, with practice, skills are mastered and the young child beams with pride. To experience this kind of success at an early age is to build up a self- image as a successful person and leads the child to approach the next task with confidence.
As they grow older, WMA students learn all sorts of everyday life skills, from hand crafts, cooking, gardening, running student council, volunteering at the neighbouring Seniors centre, helping in the pre-school, giving each other lessons and solving social issues. WMA builds many opportunities into the curriculum to foster independence and hands-on learning experiences.
Learning how to play and work together with others in a caring community is the most critical life skill that Montessori teaches. Everyday kindness and courtesy are vital practical life skills. Montessori students come to understand and accept that we all have responsibilities to other people. They learn how to handle new situations that they face as they become increasingly independent. Montessori students develop a clear sense of values and social conscience. At Wma, following the Montessori method we consciously teach students everyday ethics and interpersonal skills from the beginning. All children and members of our community are treated with dignity and respect.
We welcome you to come and visit our school and we look forward to helping your child reach their full potential.