Fire Fly Stables is a riding academy, dedicated to the well being of the horse and rider. We offer day camps to suit the horse enthusiasts in your family. Our stable offers a safe and positive place for riders to excel. We offer weekly lessons for children and adults, beginner/advanced. We balance learning new skills, achieving goals, from grassroots to competition.
---
The Our Kids review of Fire Fly Stables
When we think of camps, we often think of activities and stuff: the things that kids will do and the resources available to help them do them. Fire Fly has all of that, offering riding in a compelling setting. Still, what we don't think of often enough is the people that kids will come into contact within camp settings. At Fire Fly, that's Jenn Bruner, owner and head coach. As she notes, the program is a labour of love for the sport, but also for what it can bring to young people. Her life was changed through an opportunity to grow into riding, and that's something she set out to offer with Fire Fly. The fees are absolutely reasonable, and the environment geared around mentorship, compassion, and personal development. Kids enter a setting populated with coaches and peers of a like mind, of similar passions, and who experience the same challenges and the same joys. That, very rightly, is what draws families here, year after year.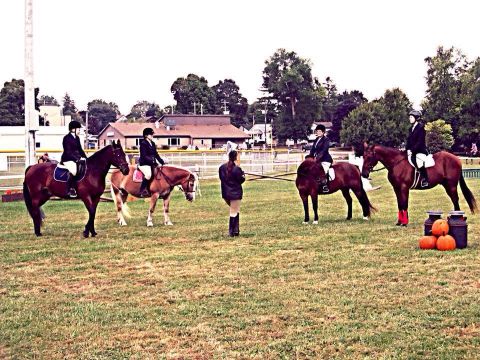 Camp Address
1374 5th Concession West, Flamborough, Ontario, Canada