RSVP to the Camp Expo
February 2024 at Roy Thomson Hall, Toronto
Meet top camps and
kids programs
in one afternoon.
Save time, stress, and money by finding the perfect March Break, summer and after-school camps and programs for your child.
Meet directors and staff from 50+ camps & programs
Speak with current campers and their parents
Find free games, crafts, face-painting, and more for your kids throughout the expo
Apply for summer camps jobs at the Work-at-Camp Corner for teens and college students
February 2024 at Roy Thomson Hall, Toronto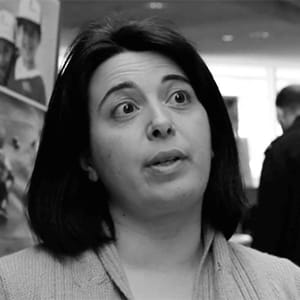 "So many amazing options. … It's nice to meet with everyone here and not have to travel around. Online is great, but actually speaking with those that run the programs, you get a really good feel for them."
—Larissa G, mother of three
Come for the day. Plan for the year.
As a parent, you'll find a wealth of information on kids' camps and programs from the Greater Toronto Area and beyond.
Receive a complimentary copy of the 25th edition of the annual Our Kids Camp and Program Guide, the most comprehensive guide of its kind in Canada
Meet overnight, day, and afternoon camps and programs to build your annual itinerary
Take advantage of expo-only discounts and deals
Revisit your interested camps after the expo by going to OurKids.net or Camps.ca, using your print guide, or reaching out to camps and programs directly
Fun & informative event for families, kids and teens
New Camper's Corner
We've invited campers from day, overnight, and afternoon camps and programs to answer your questions about their experience, why they chose specific programs, and what you can expect by sending your child there.
---
New Work-at-Camp Corner
Many camps offer some of the best leadership training programs available, programs that are invaluable to a young adult's career. Learn from staff about what it's like working at a camp, what career opportunities may await you, and how you can apply for summer camp jobs.
---
Kids' Corner
Enjoy activities for kids, including a photo booth, balloon animals, face painting, robotics, cookie decorating, adventure camp experiences, and much more.
---
Find the perfect March Break, summer and after-school camps and programs for your child.
2023 Exhibitors
"Amazing event. So many programs I didn't even know existed"
—Anna S, mother of 2
When & Where
Saturday, February 2024
12 - 4 p.m.
Roy Thomson Hall
60 Simcoe St, Toronto
---
Don't miss out the once-a-year chance to plan the perfect summer!
Limited Seats Available
About Our Kids
Our Kids gives Canadian families the information, strategies, and confidence they need to find the right camp or program for their child.
Since 1997, thousands of families have relied on Our Kids during their camp search, whether through our print guides, online portals and communities, or live expos.
With over 350 of the top camps and kids' programs profiled across our platforms, and over two decades of intensive research, we provide the definitive guide to camps and kids' programs in Canada.