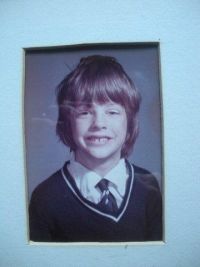 Tony Evans, Director
A little over a decade ago, when DVMS was just a few years old, a prospective parent came in and asked me why they should choose our school. I knew we had a great Casa program, but so did many schools,. So I had to ask myself what made DVMS special. It challenged me to be always ask the same questions, what are we doing well and what can we do better to ensure every child thrives.
Since then we have been committed to creating the highest quality Montessori school. A kind, caring professional staff, challenging, character developing elementary programs. Beautiful inspiring environments that allow each child their own unique path to excellence. The proof could be found in the growth of our school - but for us what makes DVMS and Strata special is our students.
Our students look people in the eye, they challenge themselves beyond our high expectations, they take pride in having created a kind caring community. Our students aren't afraid to try new things and are willing to learn through failure and grit.
Perhaps this is clearest in our Strata middle school program. They not only go on week long canoe trips, but even build a cedar strip canoe. They not only run a succesful cafe - they forage for ingredients offering meals that would satify anyones palette. Blacksmithing, creative writing, gardening, arts, true science, inspiring and chalelenging academics are all part of the life of our Stratalescents.
The term Education for Life gets bandied about by every school, but it is my experience that those abilities and characteristics that lead to a purposeful life are not those being created by traditional education. By offering and encouraging authentic problem solving, vulnerable creativity and self regulation over obedience our students know who they are, and will be educated to have the resiliency, capability and self motivation to be prepared for their own unique life.