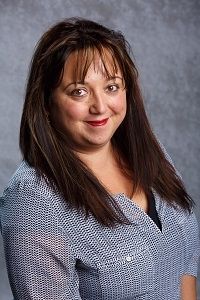 Jennifer Roselli, President and Founder
Kidz Kare founder Jennifer Roselli has been involved in the child care and education industries for the past twelve years. She founded her first daycare in 2003 and tells of its genesis in the frustration of trying to find child care for her own sons. "I was having a great deal of difficulty finding the right balance of a loving and nurturing environment combined with a place where my two sons could learn. I was not prepared to place them in a situation where they were not receiving the same level of care and nutrition they would get at home, as well as the daily challenge of new things to learn and achieve."
Yet her daycare search continually yielded only extremes of one or the other with no happy medium. Never one to accept the status quo, Jennifer decided to take matters into her own hands and create the solution she couldn't find in the marketplace. She became a "mom on a mission" to develop a childcare facility that could offer the best of both worlds. She wanted to produce something that would meet the exacting expectations she had for the care of her own children and at the same time provide other parents with the relief of discovering a daycare that nurtured all aspects of children's development, from health and happiness to achieving learning milestones.
This led to the opening of the first Kidz Kare daycare in 2003. Located in Mississauga, Ontario, this facility made parents so happy that many still keep in touch today.
As her sons grew, Jennifer's path continued to follow their development and led her from child care into education. As a founder and Vice President of Operations, she was instrumental in taking a small private tutoring company and growing it into what Entrepreneur Magazine would recognize in 2011 to be a top global franchise.
The love she developed for the child care field never left her though, and she continued to progress the Kidz Kare model into the multi-faceted service line that it represents today. With the company's 6500 square foot state-of-the-art licensed facility in downtown Toronto, its Kasual Kare and Nannie Kare home care divisions and its Edu Kare tutoring service, Jennifer continues to set the bar higher for quality of care, environment, learning, nutrition and fun.
The multi-tiered approach to child care allows Kidz Kare to provide services to busy parents who deal with the challenging schedules of modern day life. Instilling Jennifer's values of honesty, integrity and sincerity throughout the company and providing consistent educational curriculum alongside caring support means that whether families choose home care or the licensed centre for their children, they can expect the same standard of care and education. By identifying the strengths of each child and nurturing individual development through all its divisions, Kidz Kare builds happy, empowered and confident children; and to Jennifer this means that parents like her – who have been seeking that ideal balance between Love and Learning – now have the solution they've been looking for.