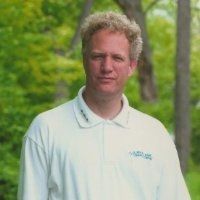 Peter Thyrring, Headmaster
Since 1990 St. Peter's ACHS College School has helped active and athletic boys get ahead and prepare for a most awesome and challenging future.
Students here are able to excel at their own level, and pace, through interactive learning and individualized programming. Our school is extremely dedicated to the highest academic standards and stresses effort, responsibility, and self discipline to accomplish maximum success.
Boys learn differently than girls and research confirms that boys thrive in an all boys learning environment. Our innovative approach has brought "FUN" back to learning. We ingrain old school values in our students to forge ahead of the pack. Our school also stresses "A HEALTHY BODY, A HEALTHY MIND". Daily athletics, along with leadership development, are large components at our school. By developing a healthy body, our students build character and experience greater mental and emotional well-being.
As a private school, we are truly unique. With our small class sizes and family atmosphere, knowledge and friendships are made to last a life time.
After many successful years in the GTA and Haliburton we recently consolidated and relocated our schools to a larger facility in the Windsor/Essex Region. We are now proud to be a part of the Amherstburg community. I invite you and your family to consider our school along with all the benefits it has to offer your son.