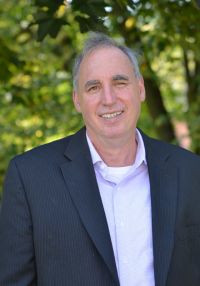 André Ricard, Principal
Dear visitors, welcome to Collège François-Delaplace! We are proud to make you uncover our rich and diversified community which is centered on the well-being of students.
The faculty and staff are known for their open-mind culture, their simplicity and their attentiveness towards individuals. At Collège François-Delaplace, the continuous educational support, the personalized monitoring and the numerous activities enable young girls to develop their self-esteem, to rise to their whole potential and to gradually reach autonomy.
We invite you to surf on this site to see the various services offered, the community life, the family values and the sense of belonging that energize our school. You can also consult our educational program which properly resumes our pedagogical and curricular vision of learning.
We hope to see you come visit us and gather more information.
Chers visiteurs, soyez les bienvenus au Collège François-Delaplace! Nous sommes fiers et heureux de vous faire découvrir notre milieu de vie riche, diversifié et centré sur les besoins de l'élève.

Les membres de l'équipe du personnel se distinguent par leur ouverture d'esprit, leur simplicité et leur attention portée aux individus. Au Collège François-Delaplace, le soutien académique, le suivi personnalisé et les nombreuses activités permettent aux jeunes filles de peaufiner leur estime de soi, de développer leur plein potentiel et de cheminer vers l'autonomie.

Nous vous invitons à naviguer sur ce site qui trace un aperçu des nombreux services offerts, de la vie communautaire, des valeurs familiales et du sentiment d'appartenance qui dynamisent le milieu. Vous pouvez aussi consulter notre projet éducatif qui résume bien la vision collective que l'équipe-école s'est donnée.

Au plaisir de vous rencontrer lors de votre visite au CFD pour vous donner de plus amples informations.