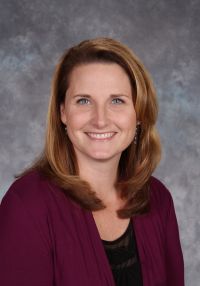 Rhonda Vissers, Co-principal
We would like to introduce you to Aurora Preparatory Academy, an institution that offers an exceptional elementary education in York region at a surprisingly reasonable cost. Aurora Prep is owned and operated by a small, select group of teachers committed to continuing the unparalleled 35 years' success its predecessor, Foundations Private School, on the occasion of its principal's retirement. It has been an exciting year of transition and updates, honouring the past while embracing the future, and many of our current families are already registering in advance of the anticipated public interest.
Aurora Prep is a small school that produces big results, currently boasting a student population that allows us to provide exceptional individualized support to each of our students. Teachers and students enjoy a strong rapport that facilitates higher academic performance and stronger emotional development. In addition, we encourage our families to get involved in school life, and we provide many opportunities to do so. Together, our approach produces a welcoming, cohesive community that creates the best environment possible in which elementary students can thrive. While many schools may speak of foundation, community, and excellence, Aurora Prep espouses them as its fundamental, governing principles.
Our students are encouraged to do their best at all times, achieving excellence in every subject and activity. We promote responsibility, independence and effort, recognizing the inherent importance of the learning process and not just the final result. Aurora Prep students develop the courage to try new things and the mindset that they are capable of anything. They recognize that striving for academic excellence must be complemented by striving for excellence in all other aspects of life. A committed involvement in athletic, artistic or altruistic pursuits is an essential component of our students' lives.
If you have any questions about our school, our approach, or our programmes, we invite you to contact me personlly and I would be happy to provide you additional information.
Sincerely,
Rhonda Vissers