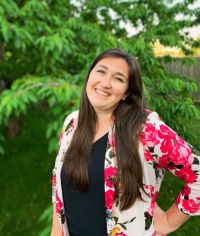 Donna Booth, Principal
Dear Parents and Guardians,

Hola! Nihao! Welcome to Toronto's first global, dual language elementary school. Founded in 2012, The Dalton School is a dual language private school for students in JK to Grade 6, located in midtown Toronto. Parent can choose between the English-Mandarin stream or the English-Spanish stream. The two way immersion (TWI) system establishes literacy and mathematical skill simultaneously in two languages: English, as well as Spanish or Mandarin. Both languages are used as the language of instruction for all subjects: mathematics, language arts, grammar, technology, social studies, physical education, art and music.
In today's global society cultural understanding and fluency in more than one language is a vital asset. The way of the future involves a global understanding of differing cultures and languages.
At The Dalton School children will receive a well-rounded, global education. Based in the Ontario curriculum and integrating aspects of other international curricula, we have developed a unique and truly exceptional syllabus for our students. Our teachers are eager to work with your child. We can say with confidence that they are a kind, dedicated and talented group, filled with energy, enthusiasm and creativity. Your child will excel at Dalton!
We look forward to welcoming you,
Warm regards,
Donna Booth
Principal
The Dalton School