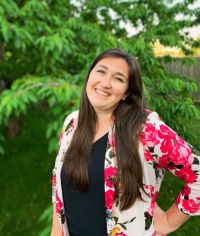 Donna Booth, Principal
Dear Parents and Guardians,
Welcome to The Dalton School. I am sincerely grateful that you have chosen us as one of the potential places to educate your child.
The Dalton School offers a truly unique chance to be fully immersed in a rigorous English/Mandarin environment that integrates language and academics.
Your child will learn both languages properly, with the right time and energy devoted to each. It will all start at an early age, the perfect time to master Mandarin and English.
There are so many advantages to attending our school.
Research has proven that there are developmental benefits associated with an English/Mandarin education. It is highly stimulating to the brain, stretching cognitive muscles and dramatically improving a child's proficiency in subjects such as math. Importantly, the rewards continue in later years. A dual-language English/Mandarin education improves a child's chances of both future academic and career success.
Learning in a highly nurturing English and Mandarin environment like ours will provide your child with the cultural awareness and sensitivity they need to engage and succeed in today's multicultural world. They will be highly conversant, in arguably, the two most significant languages on our planet - spoken by billions of people – opening all kinds of doors and opportunities.
I am proud to be the Principal at what I believe to be a school that is unlike any other in our city. I hope you enjoy learning about us and I would be happy to schedule a tour for you at our wonderful new facility.
I look forward to the possibility of welcoming you and your child to our community.
Donna Booth
Principal