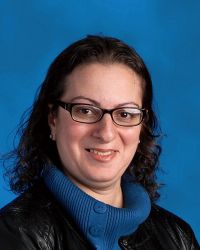 Dr. Mary Ashun, Principal
I would like to extend sincere appreciation to the Philopateer family for welcoming me so warmly to the position of Principal beginning the 2012/2013 academic year. It is evident to me that Philopateer is on course to become a center of excellence and my vision for the coming years centers fully on leading our school community as we seek daily to be in God's will. Throughout the year, as we seek to make Philopateer a School of Excellence, we will focus on teacher development, strengthening of the programs we offer, character development of our students and the building of a strong academic program. We want parents who entrust us with their children to have the utmost confidence in knowing that while we teach curriculum, we also focus on teaching their children to walk with God every day of their lives.
As a school community, I am hoping that we will all work together towards this common goal. Our teachers are excited at the possibilities in the year ahead and I'm sure as parents, that you will support them in every possible way by being involved in your child's education, asking the right questions, assisting where and when needed and above all, praying for your child's teacher.
I'm looking forward to dialoging with many of you in the coming year. Our diverse staff is an encouragement to me because it is reflects the Canadian mosaic so well, allowing us to bring our different backgrounds and experiences to creating the best possible environment for your child. My prayer for Philopateer this year is that while we seek to do God's will, we will also work on raising our children to look at the world around them as they seek to be change makers. Starting from within their own classrooms, I would like to see every child brimming with excitement at effecting change in the whole school, in the City of Mississauga, across Canada and globally. This isn't impossible to do; God has gifted us all uniquely and I would therefore encourage you to join us as we journey towards excellence…it's bound to be exciting!
Blessings in Christ,
Dr. Ashun