Summer Camp at the University of Toronto Mississauga Campus. Offering sport and recreation based camps as well as academic themed opportunities for children and youth aged 4-16. Camps include: Aquatics, Basketball, Dance, Forensics, French, Leadership, Mini Adventure, Multi-Sport, Racquet, Soccer & SciBiz camps. Daily lunch provided with dietary restrictions accommodated.
---
The Our Kids review of Camp U of T Mississauga
The programs at Camp U of T Mississauga are impeccably run and creatively varied, making the most of the wide range of resources at hand. The sports sessions are exceptional, and all campers, no matter the program, have access to the varsity pool. The themed programs—including academic topics cast in playful light—give kids an age-appropriate sense (i.e., it's fun) of what university academic life is like. Some offerings are unlike any you'll find anywhere else, including forensics—there are only three programs like this in Canada, and this is the most engaged, best outfitted—as well as things like Biz Science, which combine seemingly diverse interests and diverse approaches, from lab work to role play. The leadership training programs bring closer to home something that is more common in overnight camp settings, providing an opportunity for young people to grow into new roles, new responsibilities, and a new appreciation of the skills and talents that they personally can contribute to a group environment. In all of that and more, there's a lot to love, both for parents and kids. These are some the best, and best run, most consistently managed day programs in the region.
---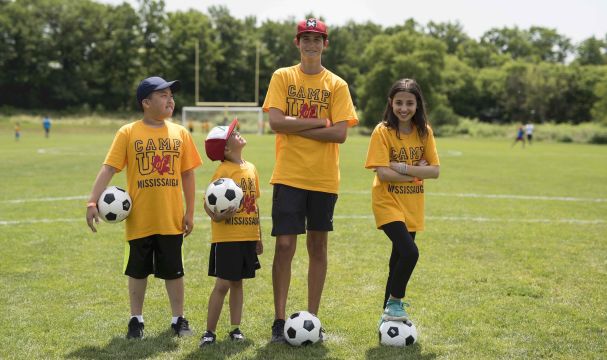 Camp Address
3359 Mississauga RD, Davis Building - 1114B, Mississauga, Ontario, L5L 1C6, Canada