Online Enrollment is Open!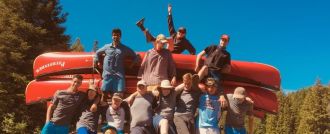 Now You Can Enroll Online
Pathfinder has a new enrollment platform. Sign-up's, camper forms, gear orders, transport and health info, payment options and more.
Hit the link below to get started setting up your Pathfinder camper.
New Year's Sign-Up Offer - A Candy Store Gift!
Go to our Enrollment Page to choose paper form or online enrollment.
Any enrollment completed between Jan. 1 - 15 includes a free gift item for your camper at the Pathfinder Candy Store.
Simply enroll with a deposit, and your camper will choose his gift when he arrives at Pathfinder this summer.
http://pathfinder.campbrainregistration.com/