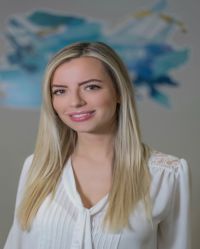 Tania DaSilva, Clinical Director

For 20 years and counting, Behaviour Matters has continued to successfully strengthen and develop Social Skills, Emotional Regulation, Self Esteem & more in children, teens and families through our therapeutic group programs, individual and family therapy, online programs, community workshops, trainings, and our emotional regulation tool-kits in Toronto and the GTA.
We strive to create a safe, supportive, and empowering space for all our students and families. We pride ourselves on creating an enjoyable environment that allows children, teens, and families to develop and strengthen their social-emotional well being, and overall mental health.
We look forward to meeting you and your family soon!
Tania DaSilva, Clinical Director Behaviour Matters
We do not see problems; we see solutions and opportunities for growth.
-Behaviour Matters., Est. 1997