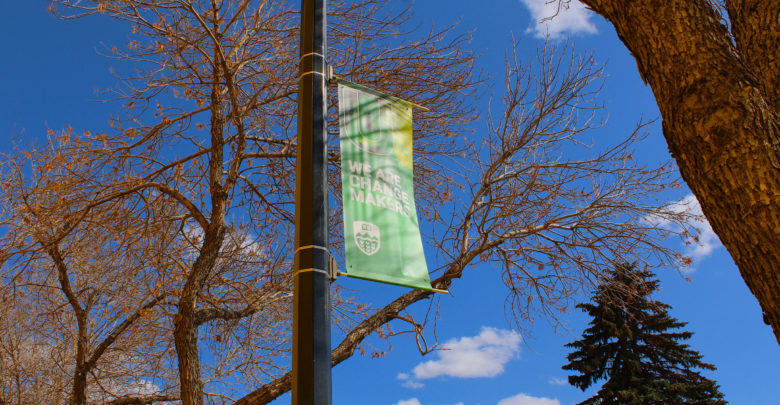 Amanda Sparks
Ghalia Aamer, a 2023 graduate from the Alberta School of Business, was one of the 12 finalists in the 2023 Student Entrepreneur National Competition.
The Student Entrepreneur National Competition picks 12 full-time students that own and operate their own businesses across Canada each year. The finalists competed on May 1-3 at the Enactus Canada National Exposition.
Aamer started her business, TalkMaze, in 2020. Through TalkMaze, Aamer helps kids build confidence through public speaking and debate training. At the exposition, Aamer will showcase how TalkMaze helps make social and environmental impact.
TalkMaze aims to help children whose speech development was slowed during the pandemic, according to Enactus' description of the finalists. Those who enter TalkMaze's program can work their way through the six levels, learning and developing their skills at each phase, while they work one-on-one with an expert.
Aamer said that the inspiration for starting her company came from being "very shy growing up."
"Joining the debate team in the seventh grade was life changing for me. I went from that super shy kid to speaking internationally — delivering TEDx talks and competing in national tournaments."
She began volunteering as a debate coach at her old junior high school, where she saw an influx of students wanting to join.
"We started with about 20 kids interested to over 80 kids wanting to join the program. We just didn't have enough resources to sustain it. I knew then that I wanted to start something that would bring these kinds of resources for public speaking and communication training to kids around the world," Aamer said.
"We essentially help you navigate the maze of talking," Aamer added. "That's where TalkMaze started, and I'm so excited about where we've come over the last couple of years."
Aamer became aware of the competition through Enactus — an organization that aims to use business as a method of advocating for social and environmental change — and her networks on campus.
Upon hearing of her selection as a finalist, Aamer said she was excited to compete in-person, as it will allow her to connect with the other finalists.
"The other finalists are all awesome. The student entrepreneurship network is pretty small, so a lot of us know each other from different places and are super excited to connect at the exposition," Aamer said.
Aamer said that although everyone has a story, TalkMaze's story is what differs her from her competitors.
"What sets TalkMaze apart is our passion and the story behind it. We're very mission-oriented and it's important for us to live by that mission in everything that we do. I always keep in mind why I started TalkMaze."