For over 100 years, campers have come to Onondaga Camp each summer to discover the challenges and rewards of outdoor adventure. A true Canadian summer tradition, Onondaga Camp provides an inclusive environment where young people can play, explore, achieve and grow. Offering over 30 different activities, campers have the opportunity to experience the best in outdoor adventure.
---
The Our Kids review of Onondaga Camp
Onondaga is one of the oldest camps in the country, having recently celebrated its centenary. It was established by Keith Crowther, a staff member of Upper Canada College, and was moved to its current site in 1931, and it's been co-ed since 1975. There's a lot of history, and the current owners, all past campers, bought the camp in 1992 and have since developed the property, including a new dining hall completed in 2004. While the site may not show its age in the way that other camps might, the program continues to reflect the ideals that were established with the founding of the camp all those years ago. Traditional activities have been augmented over the years, including high ropes, wakeboarding, and a driving range for golf instruction. The breadth of programming is a draw, both for campers looking to further develop their skills, as well as those interested in trying new things. The board of directors includes three past directors, which, in addition to Duncan Robertson's 25 years at Onondaga, offers a nice continuity to the maintenance and development of the camp experience.
---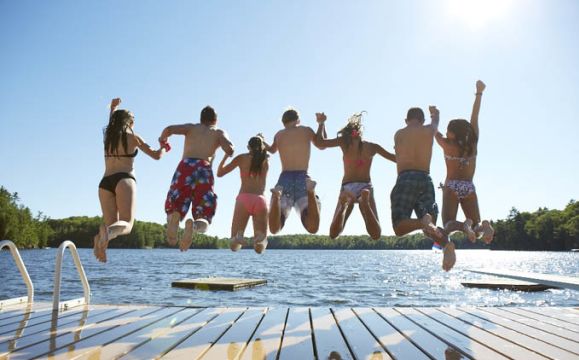 Camp Address
1120 Rackety Trail R. R. #3, Minden, Ontario, K0M 2K0, Canada