One-week sessions for girls 9 to 16 yrs. Since 1952, Ryde has provided a unique opportunity for girls to grow in mind, body and spirit. Making new friends, learning new skills, exploring nature, campers experience living in a community based on respect and acceptance. Caring, committed staff and our small camper enrollment contribute to a feeling of belonging for all campers.
---
The Our Kids review of Ryde Lake Camp
Ryde Lake was formed in 1952 to provide all the benefits of a traditional camp setting, and it's been happily doing that ever since. The sunsets are as important as the leadership training—the environment has been developed as one in which girls can step away from the stresses and demands of their daily lives and, for a period of time, live within a different set of priorities. That's something perhaps even more beneficial to girls today than it was all those years ago when the camp program was first created. It's a place where they can be present to nature, and present to one another, and relax into a slower, more deliberate pace of life. The staff-to-camper ratio is low, and the staff return rate is very high, both things that suggest the quality of the experience and the environment.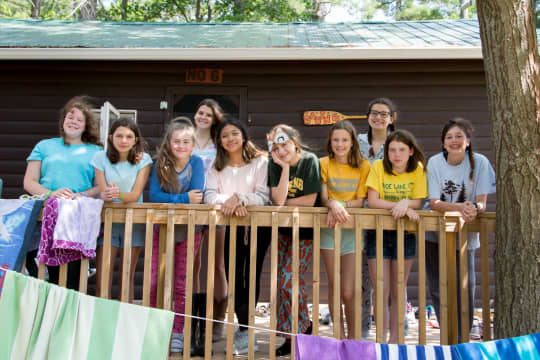 Camp Address
1124 CGIT Camp Road, Gravenhurst, Ontario, P1P 1R3, Canada