George Brown College's School of Makeup and Esthetics offers one-week makeup camps for ages 13-16. Teens in Glam Beauty Camps explore makeup artistry with field trips and industry guests while those in Special Effects Makeup Camps discover character creation and special effects. Campers apply their new skills in a photo shoot. Led by professionals in film, TV and fashion.
---
The Our Kids review of Teen Makeup Camps at George Brown College
From glam to character creation, the George Brown makeup camps offer a unique program in an exceptional setting. The glam sessions are an opportunity to make people look great, and the special effects—with instruction in creating lifelike abrasions, cuts, bruises, and black eyes—well, the opposite. From soup to nuts, the environment is professional, and home to professionals who are as passionate about the art as they are experienced within it. Location is a plus, with access to public transit. The camps allow participants a chance to spread their wings while to experiencing something new, or digging deep into an area of personal passion.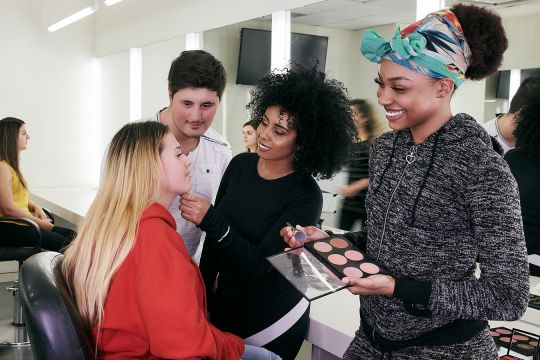 Camp Address
193 King St E., Toronto, Ontario, Canada